Meet our Outside Events
Manager: Georgi Garza!
Georgi is energetic, loves people, and brings a genuine desire to serve others that matches well with LaJava's history of enhancing outside events throughout the region. She has gotten to know customers and gain coffee and tea knowledge over the last couple years as a LaJava barista and now enjoys bringing that same great LaJava customer experience outside our store walls, helping make events more lively and enjoyable.
Interested in seeing how LaJava can help with your event? Contact Georgi at events@lajavaroastinghouse.com to get the conversation started.

All events for Concert Series at the Green Bay Botanical Garden
July 2020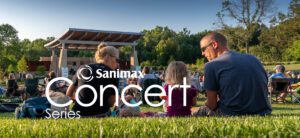 Join LaJava in the Garden this summer! Stroll through the Botanical Garden and enjoy live music from local musicians paired with LaJava, wine, beer and dining options. Guests are encouraged to bring picnics, lawn chairs, blankets and their dancing shoes! Due to recommended limitations of public gatherings established by the Brown County Public Health Department, we will be allowing about 25% of our current capacity in the Schneider Family Grand Garden. Visit the Botanical Garden's Website for more information on the event,…
Find out more »
August 2020